We have a dedicated Events Manager, a development kitchen and an experienced team ready to deliver our signature Elite Bistros food and service at your wedding, birthday, anniversary party or business event.

Now taking bookings for corporate, canapé & private events for Christmas at our Chester HQ.
Unforgettable catering
for weddings & events
from Elite Bistros
Back in 2011 we opened Sticky Walnut, a neighbourhood bistro in Chester.
Since then, we've grown with the help of our community of customers to six bistros throughout the North West.
… so we would say we know a thing or two about dining.
In our Bistros we make everyone who walks through our doors feel special by doing what we know best: fancy food in a relaxed environment with a warm welcome. We had lots of people asking us to help them with larger events and parties over the years, so Elite Bistro Events was born.
"We believe you should have the dishes you want at your wedding, not just what the hotel can offer"
Elite Bistro Events opened in 2021 for weddings, parties and private catering.
Since then we've developed special events menus and taken Bistro favourites like our braised featherblade of beef and to pop-up tents and venues across the UK.
For every event, we work with you to create each menu bespoke, filled with the things that you and your guests will love.
Whether that's a range of vegan canapés, fancy cheese toasties or a full on feast, we'll help create an event that's uniquely yours.
"We create good, honest food for all to enjoy... whatever the occasion"
"Delicious food and a great team, it's what we do in our bistros, and it's what we do at our events"
We offer our professional catering services for events big and small across the North West. Speak to us to discuss our different catering services throughout the year from weddings, canapé receptions, large dinners, corporate events or Christmas parties.
We can even host you at our Events HQ for a private supper club or up to 50 guests in our Test Kitchen events space.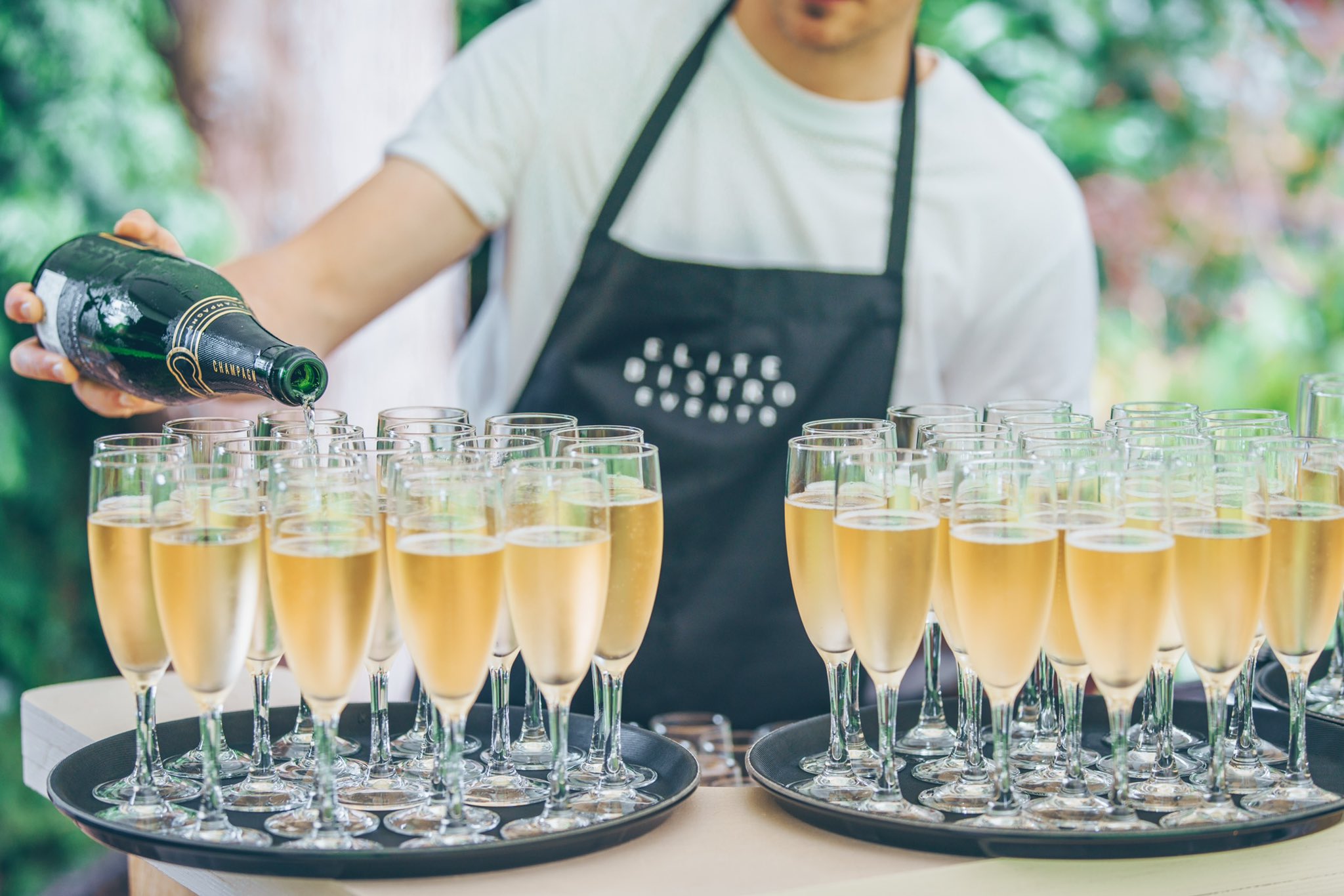 Private dinners and parties at Elite Bistro Events HQ
Join us for a unique festive dining experience this Christmas, right in the heart of all the Elite Bistro action.
We can host up to 12 guests in the Tasting Room at our Chester HQ, or up to 50 in our Test Kitchen space – so perfect for a team Christmas lunch or a company event.